I haven't done this for a really long time!
2014 is a bright year for me. Lots of amazing books are being released this year and I just can't wait to get my hands all over them. I'm gonna make a list of the most anticipated Young Adult books of May 2014. I will also include the books that I'm planning to get next month which released before May.
1. The Mortal Instruments #6: City of Heavenly Fire by Cassandra Clare
You must be kidding me if you don't know about this series! The Mortal Instruments is a series about Nephilim that well known as Shadowhunters. They're basically the army of heaven who fight evil and demons around the world. The story is revolving around Clary and Jace's adventure fighting demons, war between Nephilim and demons. Those kind of stuff.
I'm so happy that this book is coming later next month! The previous one,
City of Fallen Angels
isn't the best of the series. So I'm hoping the last book will be so much better.
There are already lots of snippets and rumors about this book. The most devastating rumor that has been confirmed is true by the author is there will be lots of death and we'll see important and our loved ones in the book die. I don't think I'm ready for that!
Release Date:
May 27th, 2014
2. The Selection #3: The One by Kiera Cass
Time to put an end to the fans misery. Who's America gonna choose at last? Is it Maxon or Aspen?
Team Maxon and Team Aspen has been created since the first book and they're keep arguing whether America should end up with whom.
For me, Maxon should be the one. If he isn't the one America chooses, what's the point of the whole Selection at the first place?
This is not my favorite series but I've read the first two books, so I guess why not?
Anyway, all the covers in the series are so girly I'm so ashamed to have it on my shelf. This is my guilty pleasure. I love TV show and reading this series feels like I'm watching one. Get over it people, okay?
For the book trailer, click
here
Release Date:
May 6th, 2014
3. Reboot #2: Rebel by Amy Tintera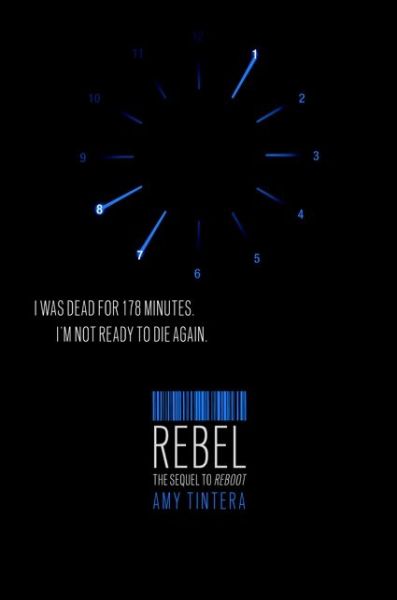 Another sequel is coming next month! I read the first book, Reboot, last year and I quite enjoyed it. I gave it 3 out of 5 stars. Mostly, because the characters developed badly throughout the book. I was disappointed how the main character turned into a really weak character once she found out she fell in love. Really? You were dead for 178 minutes for God's sake.
I was glad when I heard this is a duology, because I don't think I'm gonna continue with the series if it's a trilogy or even worse, a long six books series.
The cover is really simple and I like the blue color. Hopefully this one is going to be better than the first one. I have high expectation for the sequel.
Release Date:
May 13th, 2014
4. Scan by Walter Jury & Sarah Fine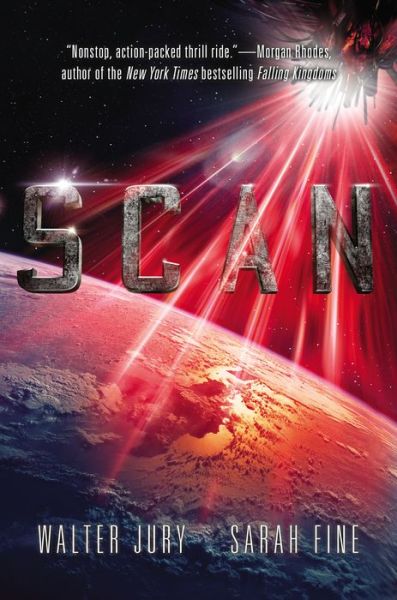 Tate and his father don't exactly get along. His father always expect him to be the best on everything, literally.
One day, he steals his father odd-tech invention and mercenaries ambush the school. His father is killed in the process and Tate is running away from alien that look exactly like human.
With no skill to fight and help from his mom and girlfriend, Tate is on running to get away from the alien attack and keeping his father's invention safe. He soon unravel the secret behind the invention and why there are people dying to get it.
The premise looks interesting and awesome. I hate the book cover, but I can deal with it. I have high expectation for the upcoming new series by Walter Jury and Sarah Fine.
I hope this won't end up like The Lorien Legacies by Pittacus Lore. I'm not saying it's bad, I just don't really like it. Finger crossed for Scan!
Release Date:
May 1st, 2014
The next two books are the ones that were released long time before.
5. Gone Girl by Gillian Flynn
I've been wanting to read mystery and thriller books for a really long time. Gone Girl is on top of my list next to The Cuckoo's Calling by Robert Galbraith (*cough* J.K Rowling *cough*)
I love the "Am I crazy? Am I not? Did I kill her or not?" happening in this book, well at least I assume there's a moment like that in this book.
The movie is coming soon this October with Ben Affleck as the main character *sigh*
He's an academy award winner for directing "Argo". As an actor, I'm not sure. I don't really like him in a movie. Finger crossed for the movie though, as well for the book. So excited to get this!
Gone Girl Movie Trailer
6. A Game of Thrones by George R.R Martin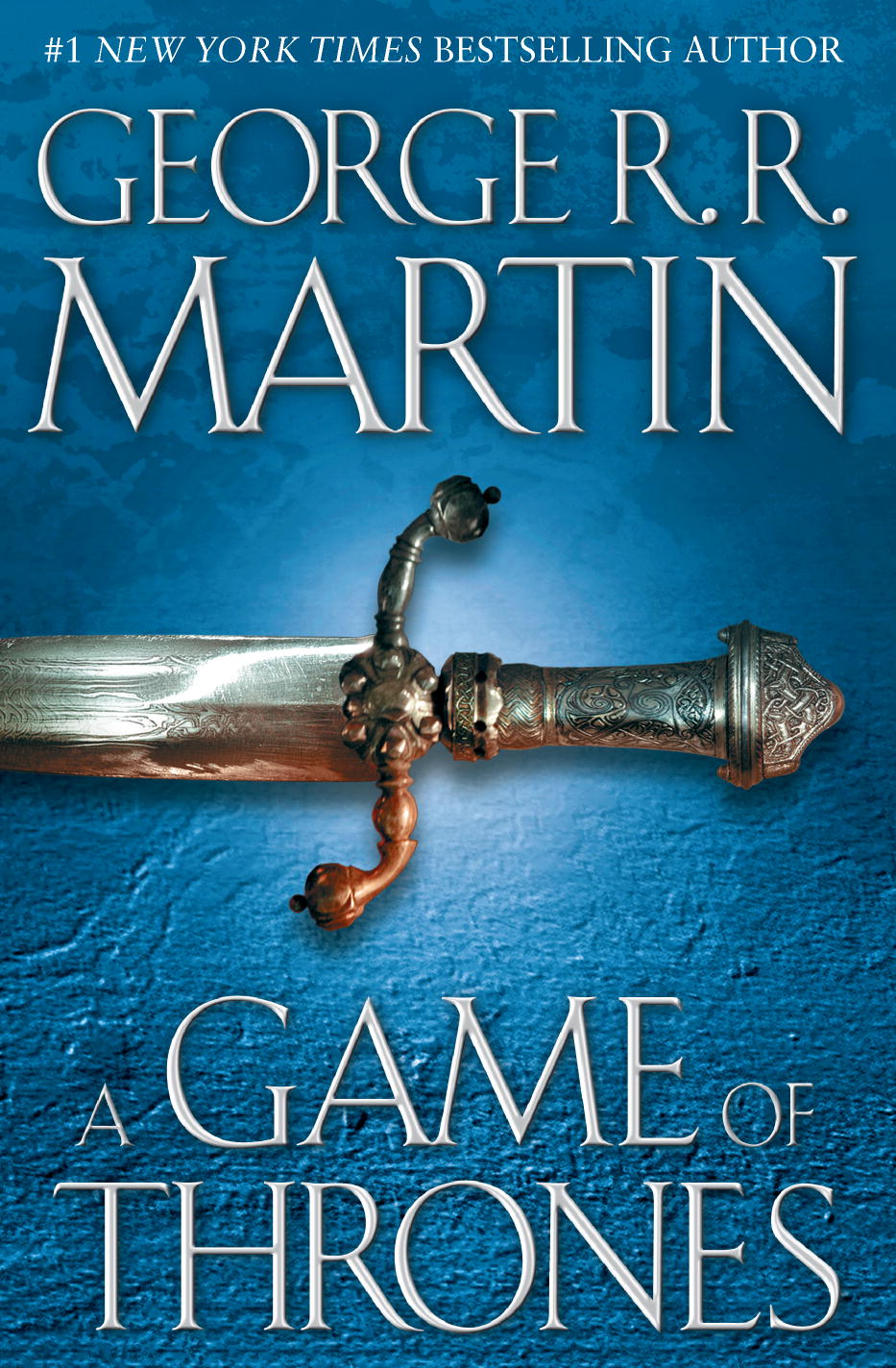 How can I live my life without ever trying to read Mr. Martin's works? This is a very well known series. The TV show is such a hit nowadays. I'm kinda terrified with the writing, the epic fantasy, the characters and also the plot line. Lots of people telling me it's really hard to get along with the story since there are so many characters and the different plot line for every chapters. What really terrify me is the epic fantasy thing. I'm not sure my English skill is sufficient for reading this kind of book, but I'm so curious with this book.
People claim this as the best Fantasy series of all time. Doesn't it sound tempting?
Definitely gonna check this one as soon as possible. Hopefully next month. If I was lucky enough, I could get the box set!
7. The 5th Wave by Rick Yancey
It's about time!
I've been dying to read this one and getting on with the series. The second book, The Infinite Sea is going to be released later this September.
The paperback price is insanely expensive and the hardcover is even more expensive. That's the main reason I've been reluctant to buy it and instead buying other books.
There's no more turning back this time. I'll definitely getting this book either next month or maybe on June (Since I have to get City of Heavenly Fire and The One, I don't think I'll have enough money to buy this anymore)
This is on my top to-be-read list.
That's a wrap! I have lots of books waiting to be read on my shelves. I can't wait to read all of them and get new books next month.
Tell me what's your most anticipated books. Simply leave a comment on the comment section below. I'd love to hear your thought!
Thanks for reading.